Date Posted: 13 November 2023 | Written By Gift Packaging
Our New Recycled Kraft Bags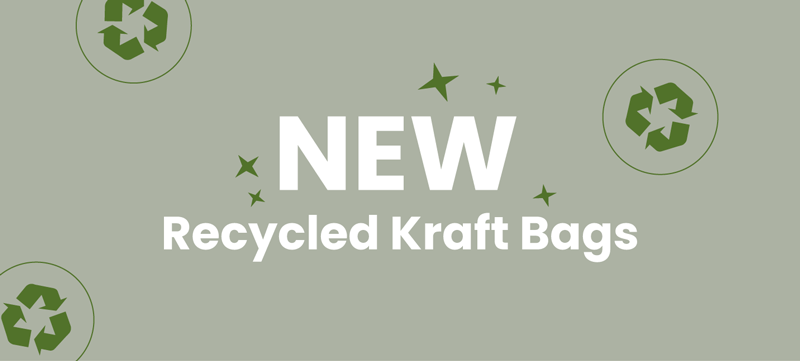 Introducing our new 100% Recycled Paper Kraft Bags! These are great for your lighter items, and come at a great budget price tag. Choose between Brown Recycled Kraft Bags & White Top Recycled Kraft Bags (White outside, Brown inside).
What's better? You can still recycle these kraft bags after use!
Please note that 100% recycled paper bags are not quite as tear resistant or strong as standard kraft bags.

Due to Arrive 6th December 2023! Pre-order Now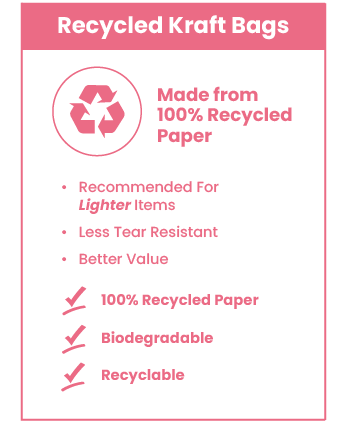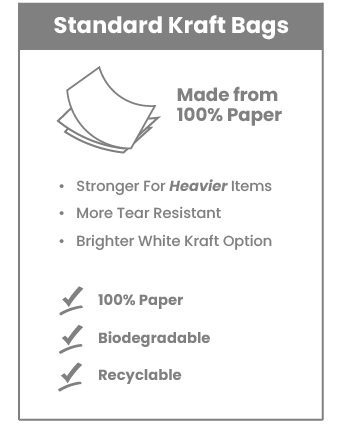 That's the end of the blog! Thanks for your time.
Want to have your say? Add a comment below...