Date Posted: 7 March 2023 | Written By Gift Packaging
Branding For Your Business
Custom Tissue Paper: The Secret to Elevating Your Brand and Packaging
Tissue paper is often an overlooked aspect of packaging, but it can have a significant impact on the way your products are perceived. Custom Tissue Paper can help you elevate your brand and create a more professional image, making it a must-have for any business that wants to stand out.

When you work with a company that specialises in Custom Tissue Paper, you can choose from a variety of colours, designs, and materials to create the perfect tissue paper to match your brand and packaging needs.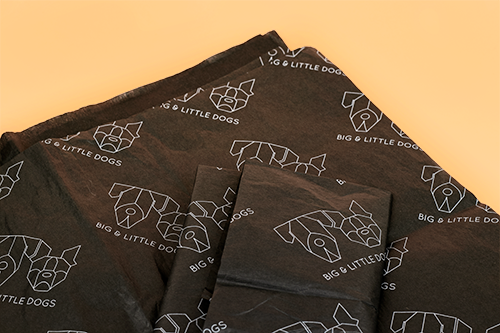 Some benefits of custom tissue paper include:

Brand Reinforcement: Custom tissue paper provides an opportunity to reinforce your brand and create a cohesive image. You can have your logo, brand colours, and design printed on the tissue paper, making your brand easily recognisable and memorable.

Increased Durability: Custom tissue paper is made from high-quality materials, ensuring that it will protect your products and provide a long-lasting impression. Being custom made, choose a thicker more premium tissue paper.

Cost Savings: In many cases, custom tissue paper can be purchased in bulk, providing a cost-effective solution for your packaging needs.

Increased customer satisfaction: Custom tissue paper can add a special touch to your packaging, creating a more memorable experience for your customers and increasing their overall satisfaction.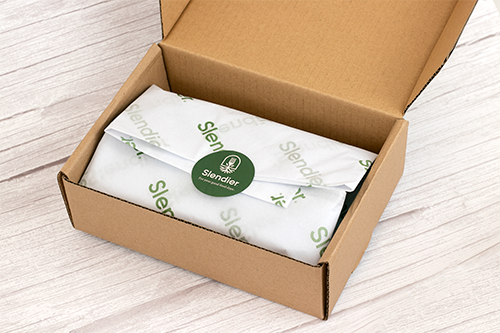 At Gift packaging & Accessories, we offer a wide range of custom tissue paper options to meet the needs of all our customers. Our team of experts will work with you to design and create the perfect custom tissue paper to elevate your brand and packaging.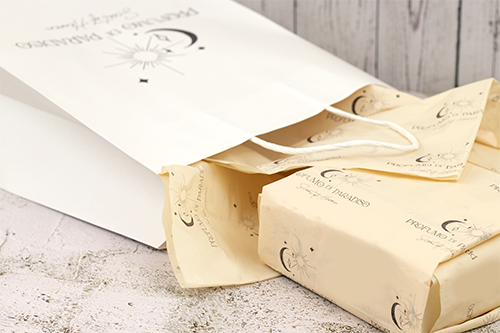 So, if you're looking to elevate your brand, consider custom tissue paper from our company. Contact Us Today to learn more about our custom tissue paper options and place your order.
That's the end of the blog! Thanks for your time.
Want to have your say? Add a comment below...