Date Posted: 2 August 2022 | Written By Gift Packaging
Father's Day Gift Wrapping Made Easy
We have made Father's Day 2022 Gift Wrapping, as easy as it gets!
Fathers come in all shapes, sizes and forms just like the presents we give!
We have curated a fine collection of Gift Wrapping inspiration to get your creative juices flowing just in time for Father's Day. We will show you just how easy it is to use one or two colours in your packaging to accentuate those gifts or products and make them pop! Really, it is that easy!
Whether you're deciding what packaging your business is going to use for packing products this Father's Day or if you're just looking for general inspiration about what you can achieve with our products, this is sure to help!
Now to make the shopping part easy, we have linked a handful of our featured product ranges below for quick and easy browsing on our online store to grab the things you need.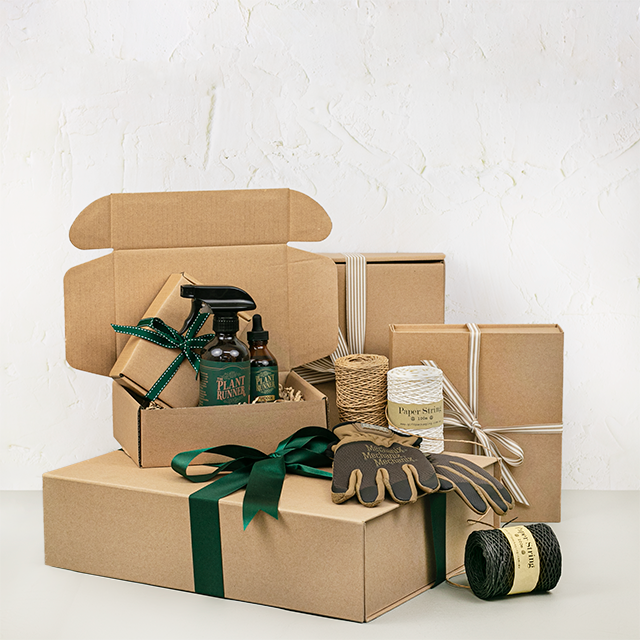 There's no better power couple than our deep green ribbons & kraft brown boxes! Take that organic, warm, friendly vibe of the kraft boxes and add a hint of premium with the smart, sophisticated dark green ribbon. It's as simple as that, just a one colour addition!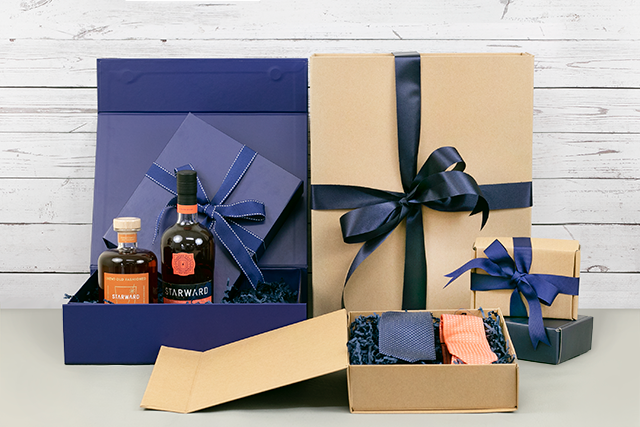 Did you know that orange and blue are complementary colours? They sit on opposite ends of the colour wheel and contrast each other beautifully. You can try using the same one colour across your entire packaging even if the product is a completely different colour! The idea is to make your product stand out, and this works best when they are complementary colours! This is also why navy blue on kraft brown works quite well together and achieves a smart and sophisticated look.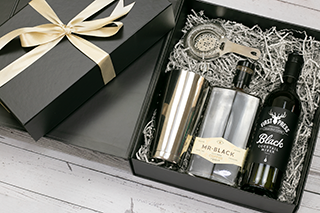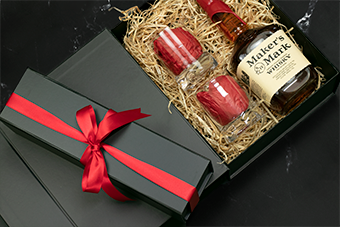 You can't go wrong with black, it's smart, formal, sophisticated and luxurious! Don't forget you can lighten it up with our sparkly champagne ribbon range, or pop some colour in and go for a bright red! Be creative with the contents of your hamper and try something like filling glassware with a coloured tissue paper! This adds colour and interest whilst also allowing a little protection to the inside of the glassware. Packaging and gift wrapping shouldn't always need to be about how it looks, it can always be purposeful. Take the paper shreds and wood wool for example, they look stunning, but they're really there to protect the present itself!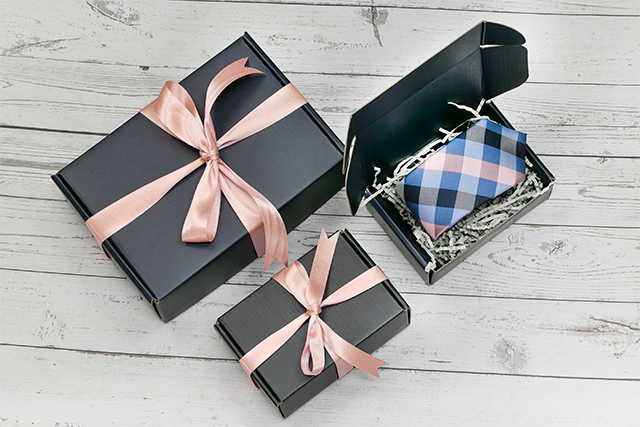 We can't wait for pink to make a comeback this Father's day! Pair a pink ribbon with our navy blue boxes to melt their heart! We are absolutely obsessed with this colour combination. Our navy blue all-on-one mailing boxes are cost effective yet stylish with their matt lamination and you can really step up the game with our metallic rose pink, double sided satin ribbon! Our range even has a small size perfect for fitting a single tie, up to larger sizes for bigger items.
Cool tones are really, so cool! They are a great way to pop colours from your products or to compliment metallic silver gifts! Our white stitched grosgrain ribbons are stunning to use with our black boxes as they accentuate the ribbon edges to make the ribbon stand out a little against the black boxes.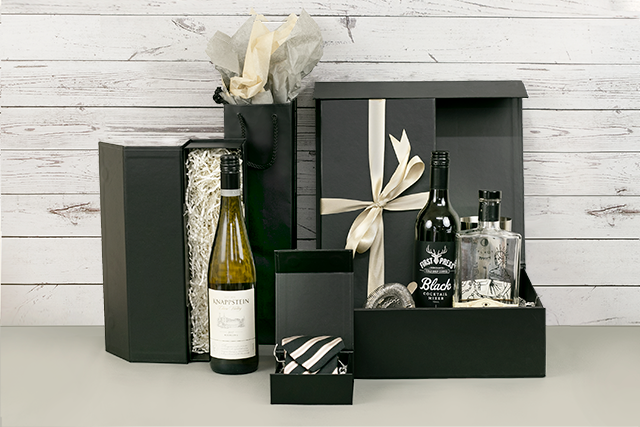 You're going to be not only surprised, but delighted with the warm vanilla fusion we have created with our black magnetic boxes! Vanilla sheds really lift the overall mood of the packaging and provide a more lifted and refreshed look. Have you ever considered mixing grey tones with cream?! Well you can certainly try this with our vanilla and grey tissue paper! Tissue paper is a cost effective embelishment which can be coupled with our bags, boxes and much more. A two tone approach, mixing two colours of the same type of product, is such a simple way to escalate the the beauty of your packaging. Lastly, did you know our mini magnetic box is the perfect size to fold up a single tie!? They're so cute!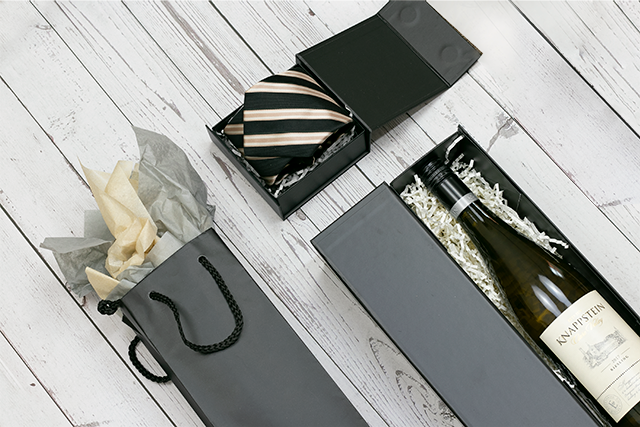 That's the end of the blog! Thanks for your time.
Want to have your say? Add a comment below...