Date Posted: 13 September 2023 | Written By Gift Packaging
Huge 500m Paper Raffia Rolls!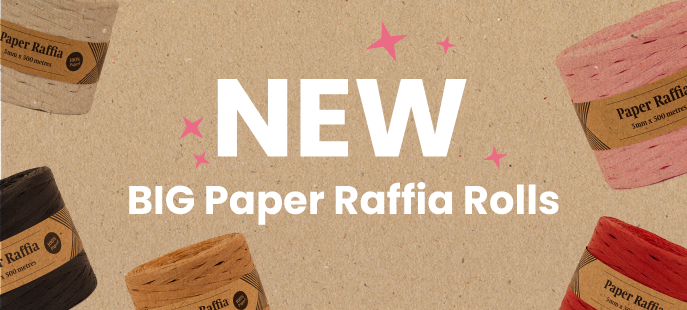 Now in stock! Our new and huge 500 Metre Paper Raffia Rolls are the same raffia you love now on a bigger roll! You won't have to worry about re-stocking as frequently with these giant rolls! We are stocking these beauties in Black, Kraft Brown, White, Red & Light Pink colourways.

Although they are a HUGE length, don't worry, the actual product dimensions aren't as huge as they may seem! The rolls can still be stored easily at the beautifully compact size of 12cm diameter and 10cm in height.


That's the end of the blog! Thanks for your time.
Want to have your say? Add a comment below...