Date Posted: 21 November 2019 | Written By Gift Packaging
Gift Wrapping Ideas For Your 2019 Christmas

The Silly Season is just around the corner, so naturally, we're already diving head-first into preparation. From shopping for gifts through to stocking up on decorations, there's plenty to love about this time of year.
But with it comes the stress of getting ready for Santa, and that means preparing all of those little gems you got for your friends and loved ones. In this post, we're throwing our favourite gift wrapping ideas at you – show off something a little different this year with these trends.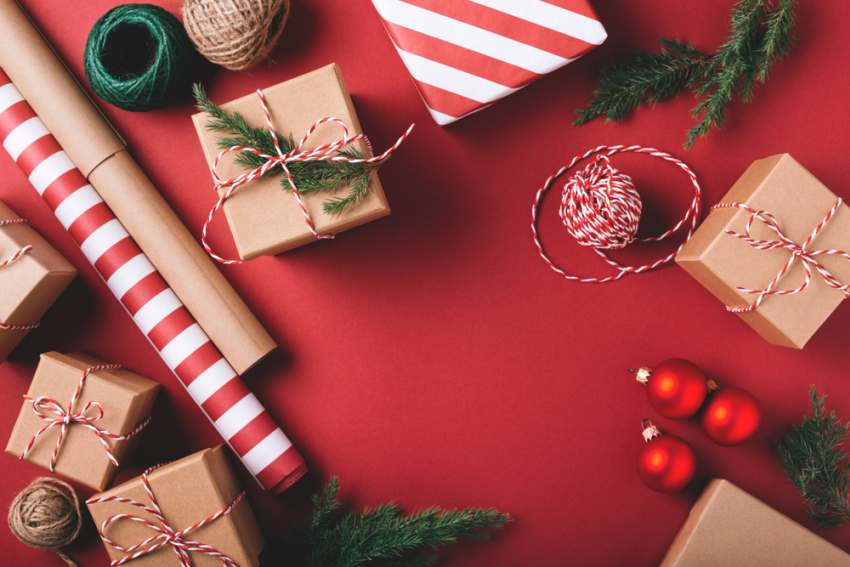 The Trends We're Loving
Floral and feminine vibes
Always a crowd-favourite floral paper inspires a sense of romance, femininity and beauty. But beyond this, there's something positive about this trend that invokes elegance and simplicity.
Floral gift paper is super easy to find (like the collections we have available) and allow you to create a high-end look easily. This year, we're also seeing animal prints mixed with floral designs creating a bold result and something outside-the-box from the traditional flora and fauna options.
Think timeless
There are some things that never go out of fashion, and dots, stripes and geometrical shapes are some of them. With backdrops of deep blues or neutral shades, they're great for showing off a mild contrast, without an over-the-top result. We love these as a unisex option when you're not sure what kind of wrapping to opt for. They're also ideal for all ages – so stock up.
Tip: These designs are great for grandparents or work colleagues.
Go vibrant with pastel
Create positive vibes that complement the warmer weather with pastel shades. Depending on the size of the gift, some options will suit better than others, but our pro tip is to add a bold gold ribbon on top if you feel like it needs a bit of extra pizzaz.
Aussie nature
This is definitely up there with our favourites. Using brown paper, wrap your gift securely and add a red, 'Christmasy' ribbon around it. Then, carefully pop in some real leaves behind the ribbon for a raw, organic appeal. The shades of brown, red and green make for the perfect seasonal look, all the while keeping things simple.
Gift boxes
When paper just isn't your thing, or you're running out of time, nothing solves your problems like a good, old gift box. Just choose the most suitable size for your present, pop it in, throw a ribbon on top and you're done. Simple!
Black, White and Gold
Create a theme to the treasures under your Christmas tree with an assortment of variations that feature white, black and gold. Mix and match patterns, ribbons and finishes, but keep the base colour palette the same. It's stylish, modern and appeals to all tastes.
What's your favourite gift wrapping trend this year?
Stuck for ideas for 2019? Check out our range of gift packaging.
That's the end of the blog! Thanks for your time.
Want to have your say? Add a comment below...