Date Posted: 13 March 2014
How To Gift Wrap Like A Pro
Think of gift wrapping this way: it's as good as the actual gift you're giving.
The wrapping should look as precious as the present itself and the unfolding experience enhances the look and feel of receiving a gift. But not everyone is a pro wrapper. If you need a little help, read on to learn how to wrap your gifts in a beautiful way.

Wrapping like a Pro
If you ask several gift wrapping professionals, they will all say the same thing: the present should look crisp and clean. Every edge should be seamless, almost to the point of the package looking like the actual gift itself.

Then again, you may think you don't have the skills to make your gift wrapping look professionally done. Don't be intimidated or discouraged from wrapping even the most uniquely shaped gifts. The key is to include interesting touches of creativity, while still mastering the basics of simple gift wrapping.

Styles to Check Out
There are many ways to reflect your creativity and personality in wrapping your gifts. Make sure they're still in keeping with the theme of your present.

Here are some wrapping ideas for you to try out with your gifts:

Go Multi-Layered or Multi-Coloured
Who said your gift should look one-dimensional? You can place several layers of ribbons and wrappers to create a more interesting look.

Choose two colours, or you can even go on a more varied set with three to four hues and layer the colours. Make sure the creases are nicely tucked and taped down and cover any obvious seals with ribbon or a gift tag. Finish off the packaging with some ribbon, again layering for a weaved effect.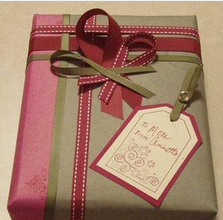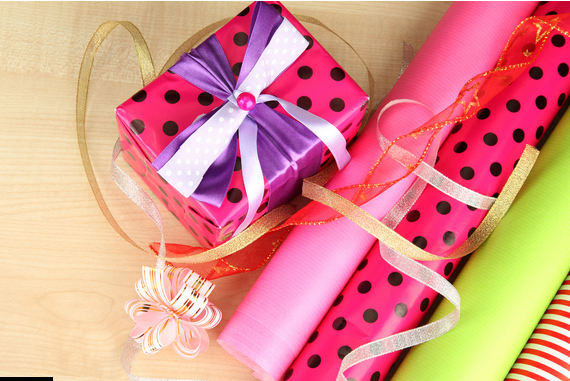 Green Wraps
Going organic and saving the environment is another great theme for wrapping your gifts. If your gift centres on eco friendliness, you might as well go all out on your packaging technique. The approach to packaging with a green approach is simplicity. Use brown paper or recycle old wrapping paper and wrap the gift with recycled pieces, such as mesh or twine. Shop Green Wrap today.



Go Vintage
Vintage styling is now very popular. Use old newspapers, doilies and soft hues to create an antique look, again using layers to build on it and cover any mistakes. Our Brown Kraft Paper is a great way to achieve this look.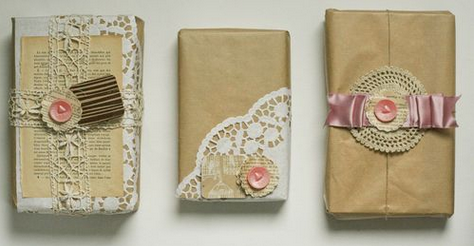 If anything, gift wrapping should be fun and exciting. With a little bit of practice, your recipients will be more enthusiastic about getting presents which you lovingly wrapped.

If you need some gift wrapping tools and accessories, look no further than Gift Packaging & Accessories for all your packaging needs.
That's the end of the blog! Thanks for your time.
Want to have your say? Add a comment below...