Date Posted: 23 September 2020
Power up your delivery model with Uber, Door Dash and Menulog paper bags
Home delivery services are surging in 2020, especially when it comes to takeaway food solutions. COVID-19 has played its role, meaning more and more people are ordering a bite to eat directly to their home, thanks to government-enforced restrictions and isolation limitations.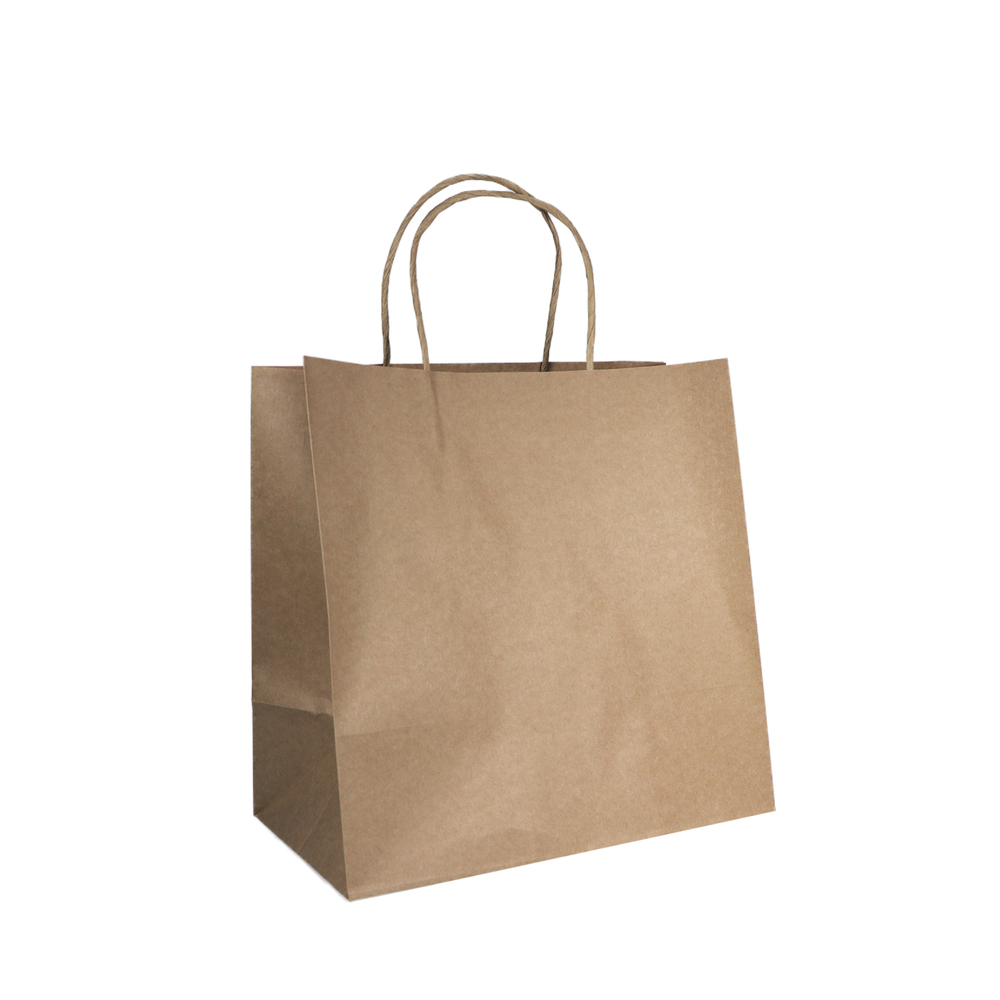 But the food delivery service industry was surging anyway, with around 68 million food orders taken each year in Australia – or around 7000 orders every hour. Foodservice businesses that are taking advantage of this explosive trend are reaping the rewards far and wide, snatching up benefits including:
Larger volume of orders, with home delivery orders exceeding dine-in orders by around 20 per cent.

Cover for the loss of foot traffic caused by COVID-19.

Exposure to new customers that otherwise might not have discovered your business.

Greater online visibility.

A convenient way for your customers to order.

More people are ordering from their mobile device.

Your ordering system is online, even when you are closed, generating next-day sales as pre-orders.
To make the migration to online ordering simple, Gift Packaging & Accessories now has high-quality Delivery Size Kraft Bags available online, allowing you to further complement your transition to a takeaway model. Available in both in white and brown, these designs are a versatile way to add the finishing touch to your new mode of operations.
These home delivery bags offer plenty of advantages to your business, the environment and the community-at-large as well, so here's why we think they're the perfect essential to add to your branding.
They are extremely affordable
This is especially the case when you order from Gift Packaging & Accessories – with bags available for as little as 39 cents when you order in bulk (250 or more). So not only are they a great option for the environment, they are healthy on your wallet too. It's also a myth that plastic bags are the cheaper option, considering the convenience of bulk paper bags orders and the ability to incorporate your branding for much less.
Easy To Personalise
Put your brand under the spotlight by having our team personalise your bags with your individual branding, all embellished on the front or back of the design. Land your logo right in front of the eyes that matter most to your brand, establishing a long-lasting impression and front-of-mind recall when they next feel like ordering in.
Better For Food
The big problem with plastic bags is that they trap all of the heat in with the food, causing steam to make the dish soggy. This is especially pronounced with food items like burgers and fries (extremely popular takeaway options). Paper bags breathe, which means the food will reach its destination much crisper and more fresh than if delivered in a plastic bag.Packaging machinery solutions play a pivotal role in enhancing the quality and safety of our food products. By employing cutting-edge technology and innovative designs, these solutions ensure that food items are packaged efficiently and securely, preserving their freshness and taste.
Better For The Environment
Paper bags are completely biodegradable and show that your business has made a conscious effort to be more sustainable. Consumers love a brand that's committed to being eco-friendly, so this is a great way to demonstrate your values in this field. Moreover, plastic bags are extremely harmful to marine animals when they reach the ocean, and are known to clog landfill for decades. Beyond the fact that paper alternatives are also unbleached and recycled, they also look more aesthetically pleasing – and that's always a win.
That's the end of the blog! Thanks for your time.
Want to have your say? Add a comment below...