Date Posted: 16 March 2020 | Written By Digital Eagles
Using Ribbon To Get Creative With Your Wedding Gift Wrapping Skills
Finding the perfect gift for the happy bride and groom-to-be is one part of the challenge; making sure it looks the part and is wrapped seamlessly is the other.
If you're not feeling so handy with finding a unique way to present your gift for the happy couple, we've got a few creative ideas up our sleeves to get you started.
Put on your artsy hat – you'll need it for this one.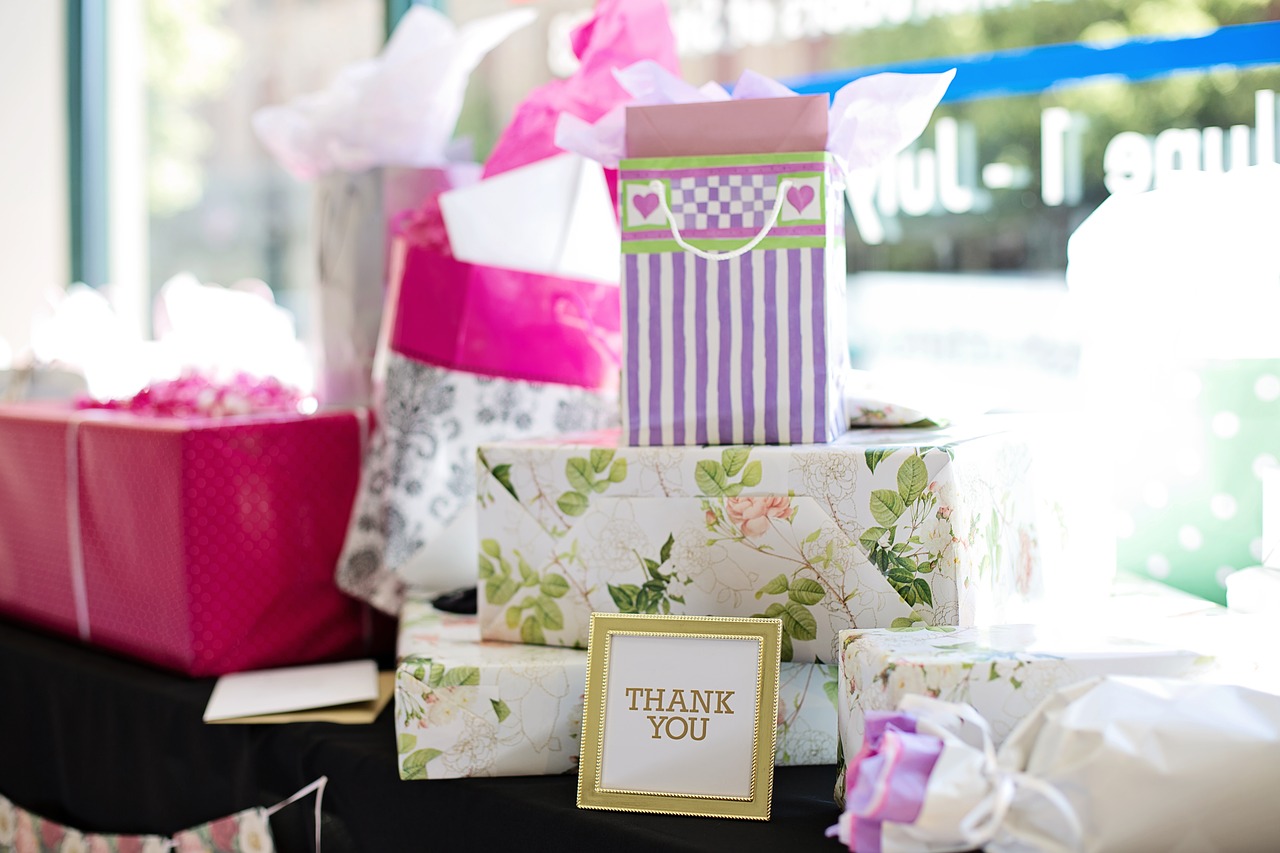 Basketweave Ribbon Designs
First thing's first – grab a shiny roll of wrapping paper that best suits the occasion. We generally recommend opting for gold or silver; they give off the perfect blend of elegance, sophistication and still suit the ceremonial vibes.

Next, stock up on two or three different kinds of ribbons, making sure your choices include:
• Different colours (of the same palette)
• Different sizes (thin and thick.

You'll be placing these around your gift to make it look like a 'basket', but the texturisation of using different sized ribbons will mix things up a bit.

How to do it:
• Grab three ribbons and wind them around the length of the gift. (It will need to be square. Round gifts won't work here).
• Fasten each end of the ribbons on the bottom of the box.
• Grab three more ribbons and weave them through the stationary ones on the gift.
• Secure at the bottom.
• Go all out

If you really want to make a statement, sort through our collection and stock up on plenty of sequins, ribbons, bows and bling to really pack a punch. Grab some mounting tape and literally place all of these tidbits over the top of your gift. Again, choose gold or silver as your base wrapping paper, so everything looks consistent.
There's no rule here – just have fun and experiment.

Tailored bows
Create a highly sophisticated-looking bow using your favourite shade or patterned ribbon, and secure it around the length of your gift.

How to do it:
• Cut out a piece of ribbon that's twice the length of the bow you want. Typically, you want the bow to end up running along the whole length of the box shape, so double this.
• Make a look and use the ends to attach it with double-sided tape or a hot-glue gun. Ues the fastened section to flatten the loop.
• Repeat this process but this time making a smaller loop and putting it on top of the initial one you made. Attach it using glue or tape again.
• Repeat until you have the number of loops you're wanting on the present.
• Finish up by adding a small loop in the centre of the gift, and glue on an accessory of some kind – we recommend a bold gem.
Remember, the best part about getting creative is that there are no boundaries. Keep your bride and groom in mind, the overall gift and tailor something to suit your overall personality. It's as simple as that. And if you're really not in the mood to get too hands-on, there's always our wedding wrapping collection for all the essentials you need.
That's the end of the blog! Thanks for your time.
Want to have your say? Add a comment below...