Wholesale Information
Why Register for a Wholesale Account?

It's Free!
There is no charge to sign up for a wholesale account. Note however that there is a minimum spend of $100 per order when logged in.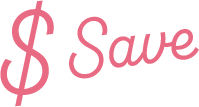 You could save money!
Wholesale accounts give you log in access to more quantity-based discount prices than the public have access to!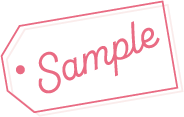 Sample our products!
Offered to our wholesale account holders only, email us your request anytime! (Subject to availability)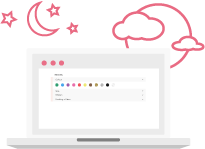 Order anytime!
Log into your account and shop wholesale prices 24/7 through the online store. Get your order placed when it's convenient for you!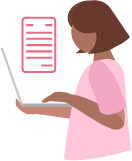 Use My Account!
Log into your account to track orders, access previous invoices, plan using wishlists or update your details. anytime.
Important Information
There is a minimum product spend of $100.00 per order, when logged into your wholesale acount.
Wholesale prices are automatically applied at the check-out and shopping cart page when you are logged into your wholesale account.
Our Wholesale prices are generally bulk prices, the price will decrease based on quantity ordered per item. Feel welcomed to email or contact us to discuss whether setting up a wholesale account will be beneficial for you, based on the products and quantities you are after.
Orders are strictly prepaid. If interested in payment terms you may email us to discuss payment terms after your 3rd wholesale order. We may request that you complete a credit application form which requires business references.
Our online store prices include GST, if needing to check our excluding GST prices you can find these on the individual product pages.
You can be assured everything we stock can be purchased on our online store! We can also help with bespoke and custom printed packaging by email. Drop us an email to shop@giftpackaging.com.au and let us know what you're looking for!
We are unable to approve wholesale access to applicants who are not from a valid/registered company, provide invalid contact details or are not representing a business.

Create a Wholesale Account
Wholesale FAQ
How long does it take for my wholesale account to be approved?

If you register during business hours we will review your application and approve you same-day. If registering out of business hours we will approve your account next business day. We will email you once you have been approved and also if further details are required.

I've tried logging in but the prices don't seem to differ?

First check that you are logged in with the email provided on your wholesale form (We would have emailed you a receipt to let you know we are processing your application). Next check that we have sent a confirmation email advising that your wholesale account is approved, we can only approve your account during business hours. If all correct, ensure your name appears at the top right of our website, this confirms you are logged in.

Contact us

if you are still having trouble. Note that a wholesale login will only give you access to extra bulk prices, some lower quantities will remain the same price. For example our paper shreds will show a 10+ price once you are logged in! The price for 1 bag, remains the same however.

Can you send me a catalogue?

We are an online store, so our website is the only place to browse our entire range of products along with product images & specifications. We are constantly updating and adding to our range of products so we are unable to provide a physical catalogue of our products as it would become outdated quite quickly. Our stock levels are also constantly changing so our online store is the best place to check what is currently available at the time of ordering.

Do you have a shop or showroom I can visit?

We are an online only store at the moment and our premises is a warehouse. We used to have a small showroom available by appointment with a selection of products on display, however this is currently undergoing a reconstruction. In the meantime you are welcomed to email our team and request samples of our products prior to ordering.

Do you have a sales representative who can come to my store?

We are just a small team here at Gift Packaging so we are unfortunately unable to offer this service

Is there a minimum spend?

Yes the minimum product spend on a wholesale account is $100.00 per order. This cannot be split across separate invoices, this must be spent per order/invoice/delivery we supply. Need to spend less? No problem! Check-out as a 'Guest' to place a smaller order, regular prices will apply in that case. Did you know, depending on what products you need and the quantity, you may not actually need to have a wholesale login to get the best price from us? Feel free to call and ask our team for some guidance.

I am in the process of setting up a business and do not have an ABN yet, can I register?

We are unfortunately unable to approve wholesale accounts for customers who do not hold a valid ABN. Setting up an ABN is a relatively quick and easy process so we recommend getting onto that as soon as you can. While you wait for your ABN to come through, you are welcomed to purchase from us using a regular account and just get in touch with us once your ABN is ready so we can switch you over. You may not need a wholesale account to get the best price depending on the item and quantity you need, so always feel free to call or email our team for guidance.

How can I check whether my account is a wholesale account?

Contact us

and one of our friendly team members will look this up for you on the system. If you have more than one email address, be sure to let our team know so they can check for multiple accounts. A quick tip is to log in and go to our 1kg Paper shreds. If you can see the 10+ bulk price for this item then you definitely hold a wholesale account!

Can I switch my existing account to a wholesale account, or vice versa?

Absolutely! We will need to do this for you, you cannot do this yourself. If you wish to upgrade to wholesale please

Email us

your ABN so we can check your details and then upgrade your account for you. If you wish to go back to a standard account, please

Contact us

.

How do I order samples?

Please

Email us

and we can organise the sample order by email. Some samples may have a cost, others may be complimentary. We do not accept returns for samples and are also non-refundable.

Can I mix and match colours or sizes to receive the bulk price?

Unfortunately we cannot offer this. Our bulk prices are based on purchasing the exact same product/size/colourway for the entire quantity. The reason for this is that our products are pre-packed into inners and cartons according to their SKU. It is also faster for our team to pick multiple cartons or pallets of same SKU which is another reason we offer a better price for purchasing more of the same item