Date Posted: 31 March 2023 | Written By Gift Packaging
Our 2023 Mother's Day Packaging Inspiration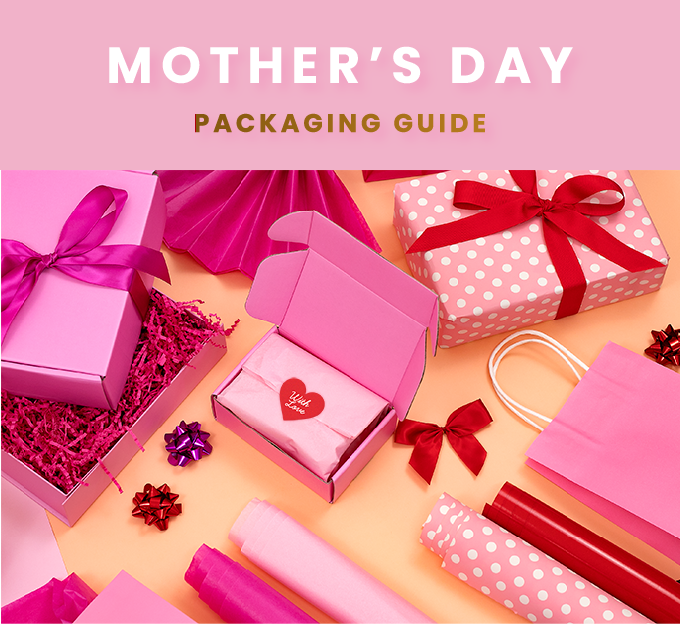 This Mother's Day we have a wide range of wholesale stock available to get you prepared for the gifting rush! With a wide range of gift packaging supplies available in bulk, you won't need to shop anywhere else!
Gift Boxes
Wondering where to start with your Mother's Day packaging? You can't go wrong with our Pink Magnetic Lid Gift Hamper Boxes, offering a premium gifting look. Or if you are looking to post your goodies in the mail, we highly recommend our Light Pink All-In-One Mailing Boxes. Our All-in-one gift boxes not only protect your goodies but they look beautiful with light pink colour dispersed inside and out, along with matt lamination finish, inside and out!
Paper Shreds
Embellish and protect your Mother's Day boxed gifts with our Pink and Red Paper Shreds. These are a great filler for your gift box and make the gift look much more thoughtful and curated.
Mother's Day Calico Bags
Looking for something personal? Check out our Mother's Day Calico Bag designs! We have a cute "Mum Bag" tote bag that you can add your name or personalised message to! Order as little as one at a time! Or if you have a shop or gift store, you may want to look at our other standard Mothers Day Calico Drawstring Bags which come with some trendy designs already included! Calico bags are a practical, re-useable, durable and thoughtful present for mums!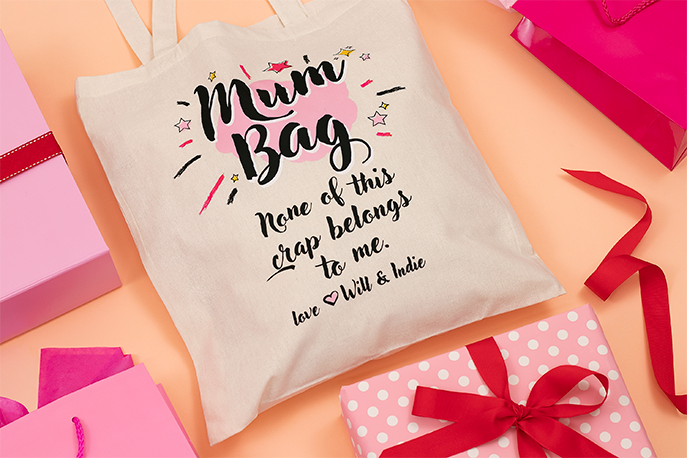 Kraft Paper Bags
On a budget this Mother's Day? Have a stall or market coming up? Look no further than our paper Kraft Bags in red and pink! These are made completely from paper, meaning they can go straight into the recycling bin at the end of their use. They are surprisingly sturdy and will add a pop of colour!
Glossy Gift Bags
Throwing a big event for Mother's Day? Or looking for a more premium bag? Look no further than our paper Gloss Bags in Red and Pink! These are sturdy at 157gsm with base and handle reinforcement cards. They are sturdy and will add a beautiful pop of colour along with a luxurious feel!
Tissue Paper
We stock bulk reams of Tissue paper in Red, Pink and some Mum-loving patterns! Swap out those paper shreds for some neatly folded tissue paper in your gift hamper, or neatly tuck them into your kraft paper bags for an extra touch.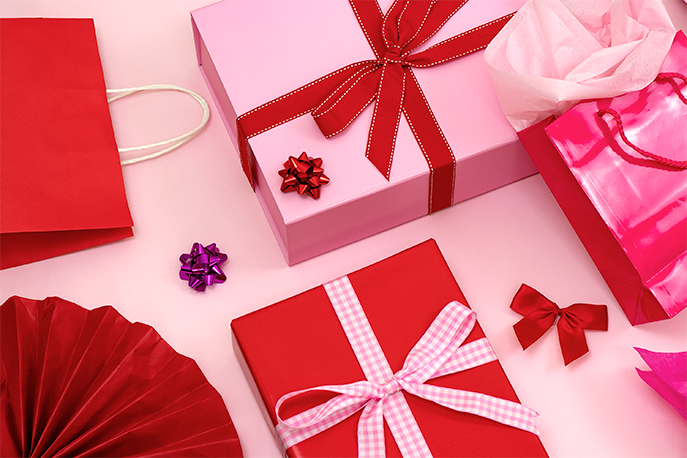 Stickers
This Mother's Day we have some NEW gorgeous heart-shaped stickers available! These are red with white text reading 'With Love'. Want to add a personal touch to your gift hamper or gift? These heart stickers are perfect for you! Seal your tissue paper, gift wrapping or bag top with these cute little things!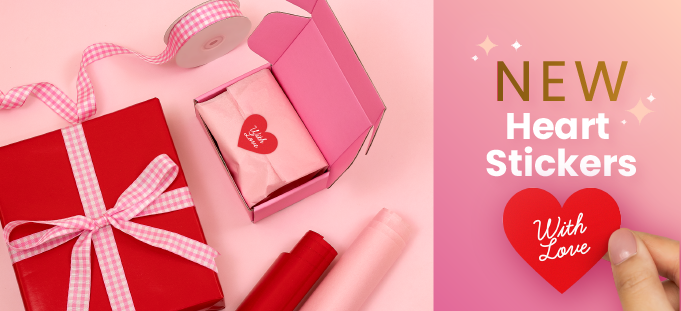 Wrapping Paper
We have bulk wrapping paper rolls available in 60 metres, perfect for your wrapping stall, shop or gift wrapping services! Our wrapping paper is all on sturdy 80gsm paper, nicer than you'll find at a discount store! And better yet, on a massive bulk value roll! This Mother's Day you might like our Hot Red, Red with White Dot or Pink with White Dot gift wrap designs!
Ribbons
You can't forget to ribbon up after wrapping up those Mother's Day Gifts! We have a massive range of pink and red ribbons available for you this Mother's Day! From Satin Ribbon, Organza Ribbon, Patterned Ribbon, Grosgrain Ribbon and Raffia & Twine!
Bows
Save time and pop a pre-made bow onto your Mother's day Gift! Our 10cm Red Satin bows are beautiful, or perhaps a Pink or Red Star bow is your style!

Shopping Wholesale
Be sure to set up a Wholesale Account if you hold an ABN number to gain access to extra bulk prices! Place your order today to make sure you don't miss the boat this Mother's Day!

That's the end of the blog! Thanks for your time.
Want to have your say? Add a comment below...